NYC Tree Lady
Online Christmas Trees for Sale
Christmas Trees for Sale & Delivered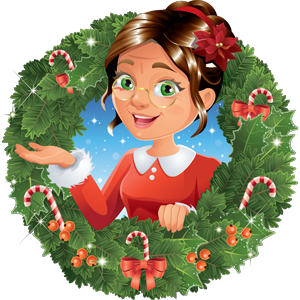 "We bring fresh, Christmas trees right to your front door!"
15 years of matching the perfect tree to your family
Canadian Balsam trees & Frasier Fir trees in various sizes
All trees hand selected and cut to order
Christmas tree decorating service available
Wreaths, garland, lights and other products
Supporting local family farms
Free Christmas tree delivery to Manhattan
Queens, Brooklyn or Bronx delivery is available for $50.00
I am Heather Neville. My livelihood and my passion has been selling Christmas trees to New Yorkers for the past 16 years. Some of you may have seen me or have purchased a tree from me in any one of seven locations in Brooklyn and Manhattan. Many people call me the "Tree Lady" or the "Tree Whisperer", being that I have a sixth sense in finding my customers the perfect tree. I have the uncanny ability to match the perfect tree with each and every family. Throughout the years, I have always lived in a house trailer along-side my tree stands for the month of December. This year, I am taking a different approach as I become more hands on with the farmers and painstakingly hand-selecting every tree.
In my pursuit to be the best Christmas tree company in the city, I have come to the conclusion that a fresh, hand-picked tree is the best tree. With that being said:
Fellow New Yorkers, I traded in the trailer for a chainsaw … And with great pleasure I bring you…

NYCTREELADY.COM
Providing the highest quality individually hand-selected trees, and offering more varieties than any other tree company, our trees come from local award-winning grower's right to your door. With my FDNY brother dispatching tree deliveries and my mother, a New York City school teacher, in charge of logistics; I am able to be in any one of three approved tree farms in New Jersey and Pennsylvania personally customizing trees to families. Families want trees that are beautiful, some people want exotic trees are different, while others want the trees with a great aroma. But everyone wants a fresh tree that lasts.
You CAN have it all!!!!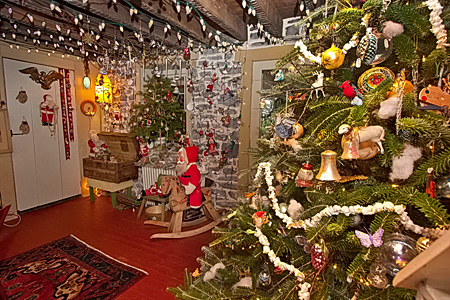 Image Courtesy of Cynthia C.
*Prices at actual locations may differ from online pricing.